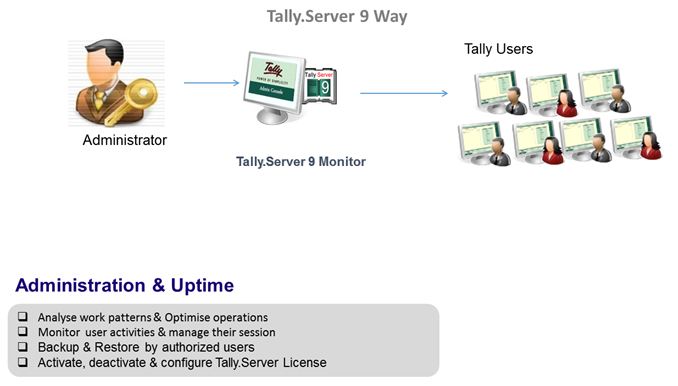 Reliability
In multi user environment, when large number of users perform simultaneous read write operations like generating or printing reports or synchronization, then there may be possibilities of various levels of failure or crashes, the application may stop responding or throw errors forcing the user to restart the system.
Now, with Tally.Server 9, there will be zero crashes on account of data issues and the users will not face any disruption of work, even if any user terminates or forcibly closes the application. This ensures utmost dependability and reliability of data in a multi-user environment.
Features
Supports simultaneous read+write operations with zero crashes.
No Rewrite of data required even if any user forcibly terminates the application.
Benefits
Ensures zero crashes on account of data issues and other reliability issues
Supports data maintenance work during regular operations hours
Improves work productivity and business performance by avoiding disruption of work and ensuring zero downtime.
Scenarios
Administrator wants to download the latest release and update the application, before this he wants to take the full backup of all company data. Now with Tally.Server9 there is no need to disconnect the users, regular backup operations will be performed within the working hours without compro-mising the performance of data accessed by clients.