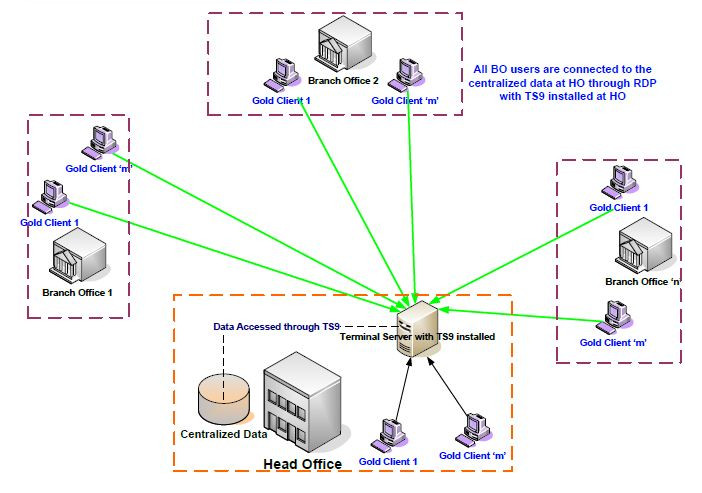 Tally.Server9 - An enterprise class product
Tally.server 9 is an enterprise-class product that will provide Tally.ERP 9 Gold users the necessary power and control for their growing business needs. Tally.server 9 converts the existing peer-to-peer kind of data access to server-based data management.
Tally.server 9 is a powerful data server that will redefine the efficiency of medium and large businesses that have multiple users performing various activities simultaneously. It is an extremely simple-to-deploy product that provides concurrent, fast and secure access to Tally data as well as advanced monitoring and administrative control. As a result of this, businesses will directly experience an increase in productivity, better utilization of manhours, enhanced speed of operations, and hence superior business performance.